hahaha...that's not an air root just a stubborn root. If you soak the plant for a bit to make the root more pliable and use a twisty tie to secure it, it will head down into the medium. The trick is to moisten and soften it enough to be able to bend it the way you want without breaking it.
Paphs do get air roots but they don't look like that. They are usually greenish and don't grow as much as a root that buries itself. Not all Paphs get these, but over the years, I have seen a few that do: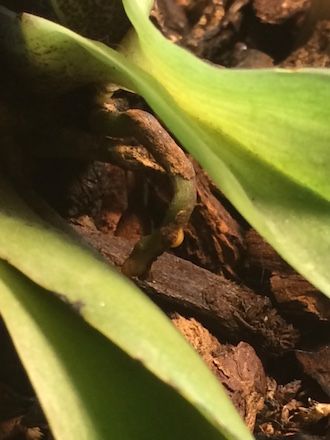 This root is on a Russ Palmer and the whole plant looks like this: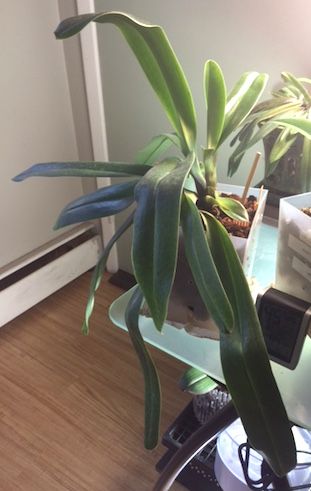 The air root is probably like 2 inches long and it's been like that since I got it about 2 years ago. They also tend to be curlier and more bark like than the other roots.