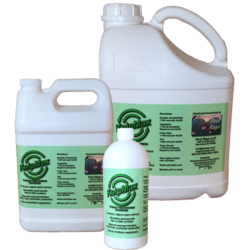 I just got in a brand new batch of KelpMax - produced in April, so it easily has 2-3 years of shelf life, more if refrigerated.
Buying the stuff by the pallet and shipping it take a lot of cash outlay, so to try to replenish the bank account a bit, Iíve priced all sizes @ 15% off through next Wednesday.
The multi-item discount still applies (5% for 2 items, 10% for 3 or more), as do any coupon codes you may have. Prices include free shipping to US addresses.
Click in the image to go straight to the store.