Ha ha Lorraine, you funny! I wish I could!!
You mean this baby? As I found her to be the chids 021.
She is;
Trgl Brachiata
(Trichoglottis species)
I got her from a local seller in in my city. But you can buy her everywhere! Every local seller I know here, has them.
Let me know if you need help finding one

As yes, they do grow like vanda's fine- Bare root. As least mine is, as well as the sellers down here.
I'm going to be putting mine in a vanda basket soon, just for looks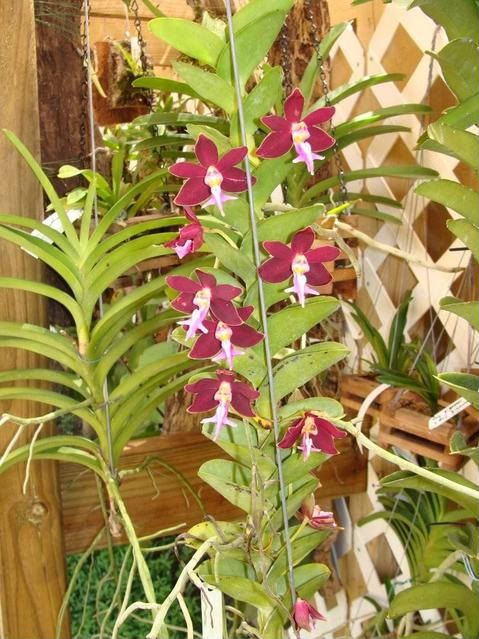 Quote:
Originally Posted by
Lorraine
Hi Jkelee,
In your photobucket 1st page second row second in 'chids 021' what is the name and where did you get it? Looks like you grow it like a vanda. I like it
Your collection is looking really great. I'd hold out for some more fence being converted then you can start your own 'little business'
I won't tell!