Last week I went to France to visit my family, and went for one last walk before heading back to the Netherlands. Normally I take my dslr camera with me everywhere, but not during that short walk, and I regretted it!
I had not gone down this path in spring in a couple years, and before that I had never seen more than 2-3 orchids, always the same ones in the same place. This year, the entire section of path was covered in orchids, and in the forest around it. It was an amazing sight, one my mediocre phone camera can't do justice to.
This is Orchis mascula, a rather common species of orchids (though still rather rare, and is a protected species). Dark purple is the most common color, but they can be various shades of pink as well.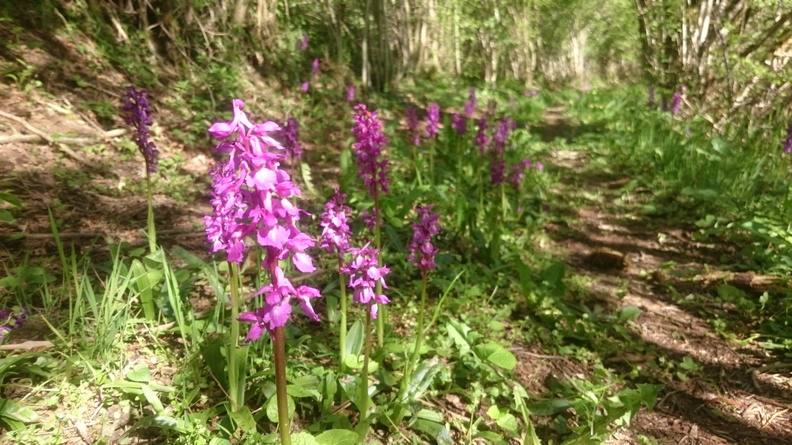 My mother also has a few growing in her yard (which is kept as a natural prairie of wildflowers rather than lawn) and I got some good photos of one of those!