Update on this one...kept it in the original pot to see how it goes.
There's 3 new growths, being one of them with a different look from the others. If I understood correctly what I've read, the blooms appear first than the leaves.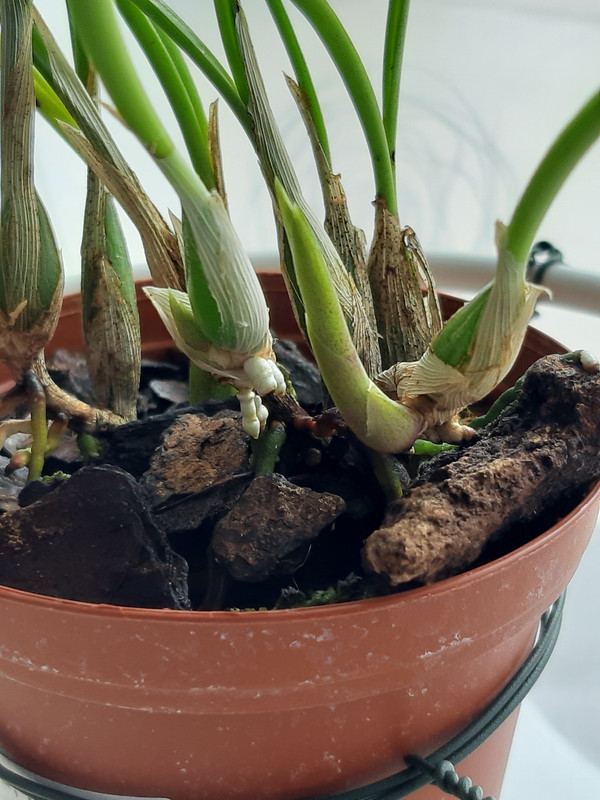 This is the oldest new growth, with some leaves showing already.